Branding has always played a huge role in helping companies and businesses succeed. If you are looking to level up your branding strategy, then you are in the right place! The Cross Graphic Ideas team is here to help you. Established in 2002, our company boasts 2 decades of experience in the industry. Today, we are culminating our hard work and efforts in the industry as we introduce our most recent The Manifest award.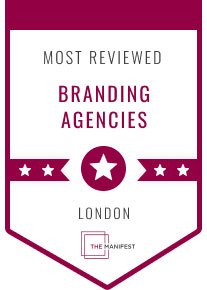 In case you are wondering, The Manifest is a business blog resource for companies that aims to gather and verify the hard data, expert insights, and actionable advice that you need to build your brand and grow your business – to provide the practical business wisdom that manifests in your success.
The Manifest has recently announced its list of the most reviewed branding agencies in London and we are fortunate to be featured on this. We are honored to be part of this incredible lineup and we would like to thank everyone who contributed to making this award possible. This is a huge accomplishment for our team and we are glad that we can get to share this with all of you.
Lastly, we would like to take this opportunity to express our gratitude to our clients and partners who supported us throughout the years. It is amazing to work with incredible people from different industries and backgrounds from all over the world.
We'd love to hear more about your and your company!
Reach out
to our team today and let's talk about how we can help you.