Join Hands With Jaipur
PR Agency
Get enough scope and exposure for your press release by connecting with leading journalists and reporters. We help distribute your press release to more than 450+ magazines, media and news outlets.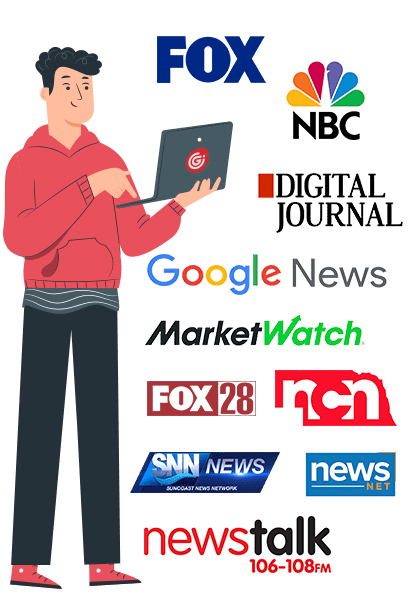 A One-Stop PR Distribution Service
Provider in India to Increase and Media
Presence
Are you struggling to take your brand, products, and services to the targeted audiences? Does your press release not get enough attention? Well! You are putting the effort in the wrong direction. Try to seek assistance from the press release distribution professionals at Cross Graphic Ideas.
Our professional PR team helps build your brand and grows your business to stand out in the competition. Being the reliable press release distribution agency in Jaipur India, we submit your press release to the leading online, electronic media and print platforms. So, your brand will get genuine media exposure and coverage.
Apart from PR distribution service, we aid many businesses in enhancing their marketing and planning their press release campaigns. We also render professional content writing and SEO service.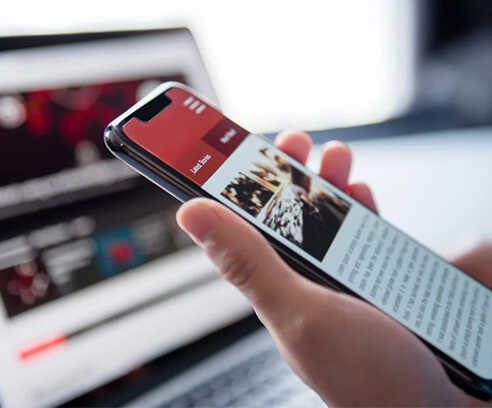 Our Major Press
Release Services
Contact Us To Create, Send and
Post High-Quality
Press Releases Services!
You no longer worry about not creating the best press release because we are here to help. Our experts know how to create, send and post press releases to reach wider audiences. Whether you launch new products or announce service improvements, we make top-quality press releases.
We have experience handling various types of press releases such as an event, post-release, corporate news and company news. You can quickly attract media attention and reach massive audiences with a PR distribution service.
Where do we post
the press release?
Apart from creating quality press releases, we help you to post them on well-indexed websites and social media platforms. We have massive contact with the leading media and industry portals. So, we post your company's press release on different platforms to get the best reach.
We guarantee the release of press releases on at least 450 platforms, including news sites and magazines. Our team will ensure that your press release will distribute to the concerned publications and journalists.
Benefits of the press release distribution
Get enough scope and exposure for your press release by connecting with journalists who have a specialism in relevant industry topics.
Need the best PR service
to reach a wider audience?
We know the basic expectation of today's companies, and thus we provide customized press release distribution services to meet the clients' needs and budgets. We treat all the clients equally to make their brand successful and reach the targeted audiences effortlessly. Contact us today to obtain the custom quote!
Frequently Asked
Questions