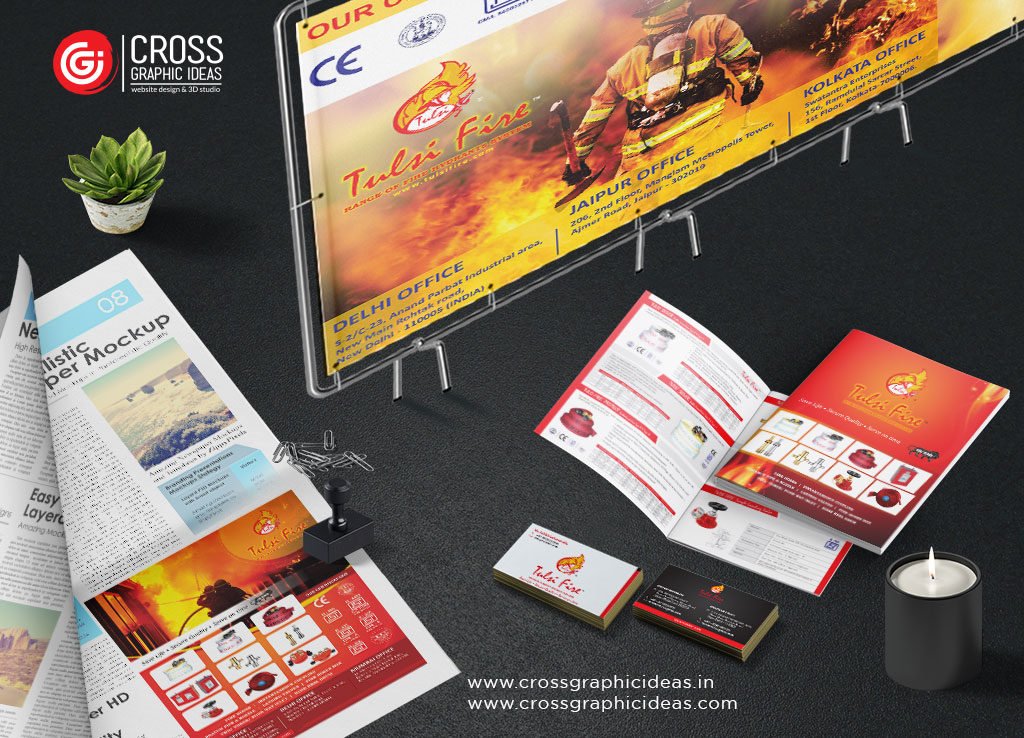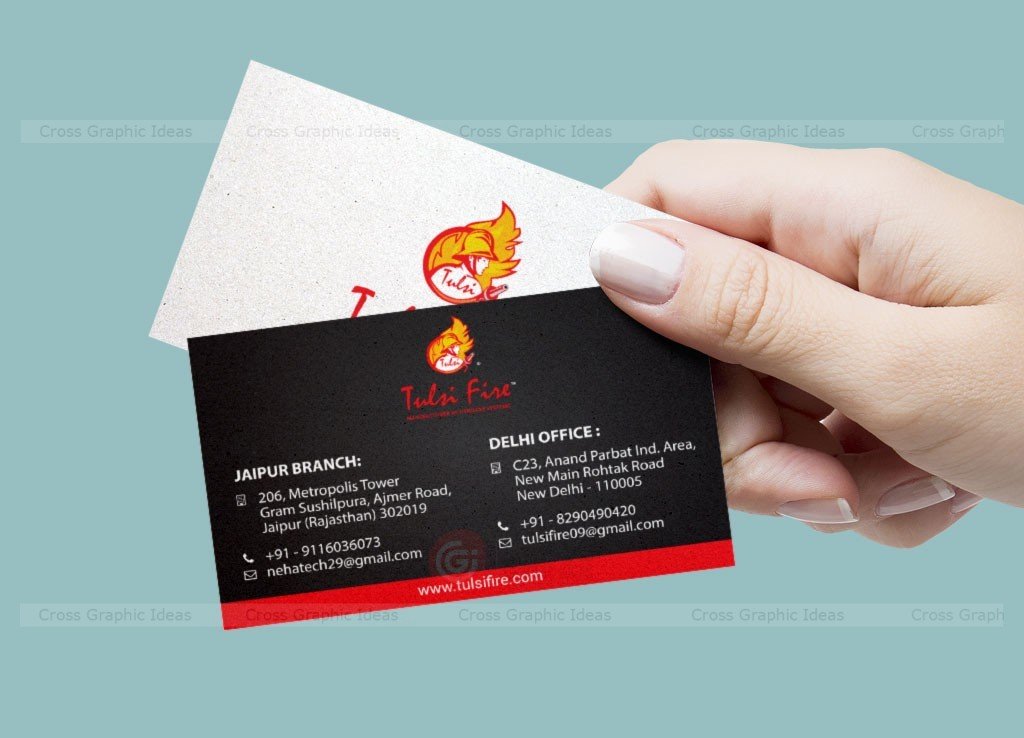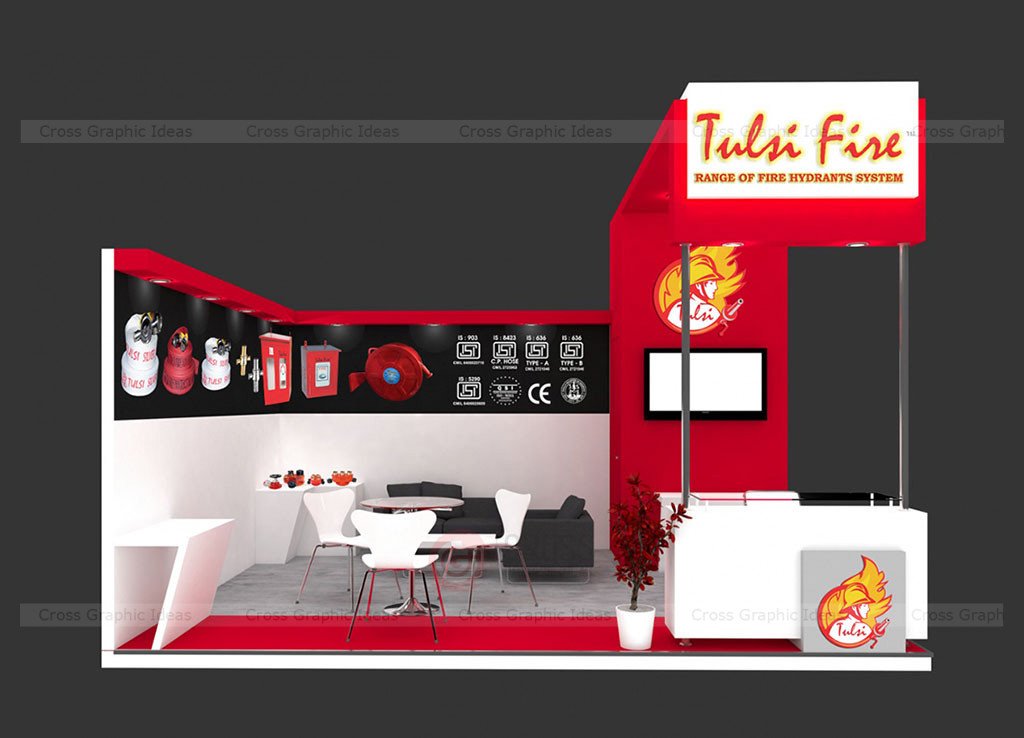 Tulsi Fire
This company is engaged in manufacturing and supplying Fire Fighting Products. It is fully equipped with the latest Technology Machineries and Laboratory for In House manufacturing, with highly equipped quality.
Services Performed –
Branding (logo, stationary, brochures)
Photography
Cooperate PowerPoint Presentation
Stall Design
Challenges -
With any project we approach, we step back and look at the entire company and its industry to understand its stand-out qualities and highlight those particulars in the strategy and design. The brands coming into the fold, the challenge was to define a credible and compelling brand that spoke to diverse audiences. We had to use bold typography so that the brand has a sense of confidence and energy.
Solutions -
To introduce the brand to a key audience, we modernized the brand by creating a perfect logo, stationary, powerpoint presentation, stall design and photography. Tulsi Fire has given us this opportunity to not only create the basic elements but help design their stall. From brand identity to photography, stall design is crafted to work together seamlessly and increase brand recognition.
Outcome -
Brand Recognition
Help build a concise brand personality
Improves company values