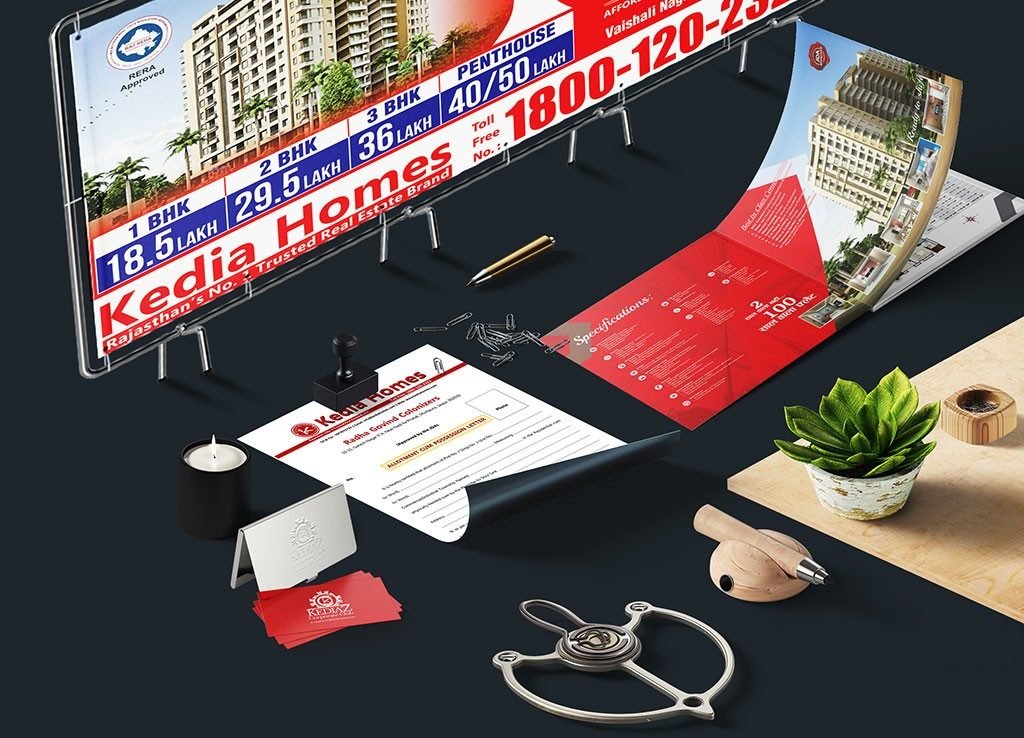 Kedia Homes
Kedia Homes is one of the most prominent names in the housing sector. Known for its world-class infrastructure, planned architecture, sprawling building and prime locations - our credible JDA projects have been forever happy homes of plenty in The Pink City!.
Services Performed –
Branding
Brand Guideline
Logo + Stationery
Brochures
Outdoor Signage
Newspaper Ad Designs
Challenges -
Cross Graphic Ideas were here to create a brand that conveyed their work and thoughts in a crystal way. They came to us for a bold brand evolution. We needed to create brand guidelines to givepeople a clear idea about the company. With an over-crowded competitive space, we needed to create a memorably digital brand to break through the noise. They needed a logo and brochure that reflects their modern simplicity bringing their aspects together.
Solutions -
With a lock-tight framework in place, we brought the essence of the brand to life, unique enough to stand out. Facing a tight deadline, we took on the challenge and crafted a new brand with strategy, naming and identity development happening in a dynamic and co-creative environment. A vibrant new color graphics were created for newspaper ads giving it a broader appeal. The logo and brand identity captures the company's optimistic spirit and unabashed enjoyment. Brochures were made which were clear and attractive. Outdoor signages were made according to their needs.
Outcome -
Increase in company's value and credibility
Leaded to customers loyalty
Raise brand awareness