SEO is an abbreviation for 'search engine optimization' which is actually a marketing tool employed by businesses to boost their site's visibility and to rank higher across the search engines like Google, Bing and Yahoo. As a business owner, you might feel why to invest on SEO services. Simply having a website is not enough. Your website will prove a versatile marketing tool only when you put some effort and make it optimized. So, if the site is optimized for search engines, it will be found by more number of users looking for similar products you sell.
SEO Marketing Defined
Search engines like Google and Bing have set their own rules, algorithms and standards and it is on the basis of such rules and algorithms that a site is ranked across the search engines. So, SEO marketing targets search results and help a site to acquire a high rank. If a business website ranks high, the site will be displayed or shown on Google's first page after someone enters the keyword in the search box. Thus, the chance of getting more clicks and visitors is directly increased. As there are hundreds of other businesses selling products and services similar to yours, you need to attain high ranking to move ahead of your competitors. SEO marketing is a marketing tool used to attain high ranking.
Why focus on search engine optimization?
SEO Company in Jaipur
 can benefit you in several ways. SEO is now being adopted as the leading online marketing strategy for it delivers good results in terms of more traffic, more visibility and exposure and ultimately more sales and profits. The following are the reasons for using this effective marketing strategy:
Sites acquiring top positions on Google results pages attain most clicks and majority of impression. So, by attaining top positions or top rankings, there can be a significant increase of traffic to the website.
SEO fosters quantifiable and track able results. An SEO agency will be able to track each aspect of the strategy employed and how far it is working in terms of more traffic, conversion, sales and ROI.
SEO services can make your site more users friendly and navigable. Professional SEO providers rearrange the architecture of the site and the links in a way that it is found easily.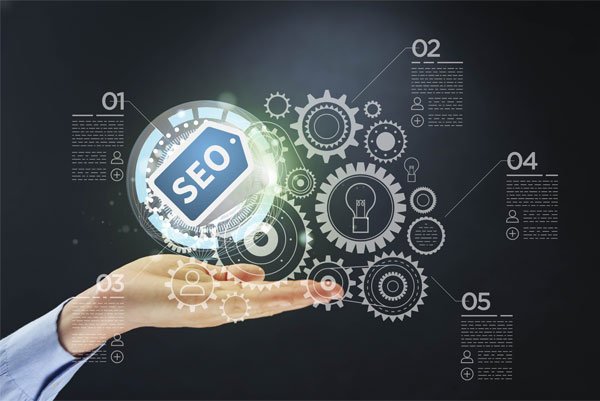 For business owners
Businesses must use SEO as the marketing tool to gain more visibility and site exposure since it is a cost effective marketing strategy targeting those potential customers who actively look for the products and services a business sells. The inbound nature of SEO helps to save money as it is better than cold-calls.
For consumers
SEO marketing is the marketing tool which makes the site easy-to-navigate and increases the site's usability. Users can easily find information on your business, products and services. In a way, it delivers value to the customers.
Using search media to build your business and brand
Search engine optimization is used by many a businesses as a marketing tool to gain more visibility, recognition and exposure online. The marketing tool, if used properly, can establish an imposing online presence for the business.
From the above factors, it is clear why one must use SEO marketing services by digital marketing company in Jaipur.