Whether you're starting up your first business or rebranding an existing one, one of the most important decisions you'll make is what your company logo will look like. A good logo design can be the first step in creating a brand identity that sets you apart from your competitors, and there are plenty of talented logo design companies in Jaipur who can help you get started with one. Here are three reasons why logo design services are worth investing in to ensure that your company has the right kind of impact on customers, whether they're seeing it on your website or on the side of your delivery truck.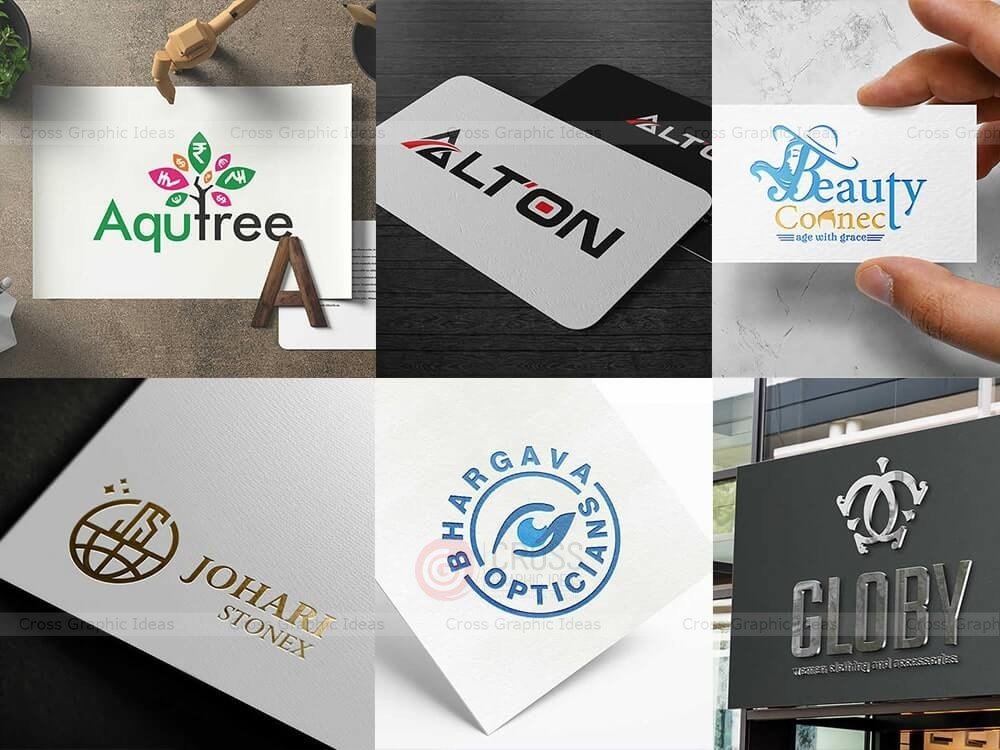 What is Logo Design?
An effective logo is more than just an image or symbol; it's also your brand's first impression. It can take many different forms and colors, as it needs to be distinctive from other companies and easy to recognize. Many companies, big and small, put significant time and effort into designing their logo (sometimes even hiring professional designers) because that logo will represent their brand for years to come. Logo design services are often affordable (or even free) which makes them an attractive choice. However, investing some time into learning about what makes logos effective will help you find a design that meets your needs and fits within your budget.
Why Is A Professional Logo Important For Small Businesses?
The logo is an essential part of any brand identity, and it's where people start to connect your business. If your logo is memorable, people will associate your brand (and by extension, you) with that image. You want to make sure that what you choose is appropriate for your company, but there are other factors to consider when selecting a logo design as well. Choosing a professional logo design service can be an important step towards defining your branding and reaching out to consumers. Here are some of those considerations.
How to Choose the Best Logo Designer in Jaipur?
Logos are an important element of any brand identity, but they don't just appear out of thin air. Logo design is quite an art form; which is why it's so important to choose your designer carefully and not just hire any old freelancer off some online site. When you work with logo design services providers in Jaipur, here are some things to consider: 1) Look at their portfolio: It's not enough that you like their design style and that you think they could do a good job for you—you have to see evidence of past work before you can trust them to deliver what you need.
The Project Procedure
Making an effective logo is not easy. Start by writing down all of your ideas on sticky notes, then begin rearranging and grouping them together to form themes. Once you've gone through these rounds of revision, show your final design to friends or other people who you think might find it appealing; if they respond positively, move forward with production. Keep in mind that logos are designed to be as simple as possible—even a small change can drastically alter its effectiveness. Think about your target audience: does your logo need text? What about color? A little research can go a long way toward helping you get exactly what you want!
What are the Different Types of Logos?
There are numerous reasons why you might want to choose logo design services. From promoting your business to developing its brand identity, an effective logo is key when launching or rebranding any business. In fact, your logo should be considered one of your most valuable assets, along with your name and website address. Therefore, it's important that you pay attention to every detail and adhere to industry-specific standards for getting it right. Here are some of what people consider when choosing among Logo Design Companies.
Classic Logo Designs
Because of their familiarity, logos that follow traditional forms can be easily identified by consumers. By following established rules, you'll also be able to create something original and memorable. If you're looking for logo design services in Jaipur, consider using some of these classic logo designs as inspiration: serif fonts; non-script lettering; bold colors; clean lines; and simple shapes.
The Alternative Logos
Once you've narrowed down your design preferences, contact an experienced logo design company like Satyam Logo House. Our team will work with you to finalize your business logo by discussing color schemes, layout styles and other design considerations. We strive to create a brand identity that embodies your company's vision, mission and values. Whether it's for a startup or established business, we make sure our logo design services lead to long-term growth and success.
The Exclusive Logos
At The Exclusive Logos, we are one of India's leading logo design companies. We have helped more than thousands of businesses in creating their perfect brand identity. For over 15 years, we have been delivering efficient services and competitive solutions to help organizations get ahead of their competitors.